Nothing kills my Christmas spirit faster than long lines and crowds.*
Because I have some issues with masses of humanity, I have to admit that it's been years since my last trip to the Trail of Lights. The thought of losing sight of my little kids, as they darted off in the direction of sparkly things, filled me with dread.
Due to my (mostly unfounded) skittishness, I missed out on an Austin tradition for years. I grew up in Austin – I know, it's weird, since none of the other 742 million people who live here are from here – and we always visited the trail when I was a child. I have happy memories of twirling under the Zilker Tree, riding the Zephyr in the dark, and driving through the Trail of Lights.
This year I was invited to attend a Trail of Lights preview with the Austin Bloggers group, and I jumped at the chance. The year 2015 is my year to get over silly aversions to things like crowds.** The year 2015 is my year to introduce a new generation of Austinites to one of our treasured traditions.
Some things have changed in the three-plus decades since my last visit. For example, now you walk through the trail instead of driving. Hooray for fewer emissions! The trail looks a bit different, and the corporate sponsors are new, but in many ways I was heralded directly back to my childhood.
It was a perfect night, clear and chilly, just as I always remember it being (back before our freakish climate change was so apparent in our temps). The Austin skyline glittered in the background, making me happy to be alive and living in Austin. Who isn't, really?
Check out some pictures, below, and please excuse the poor quality. I forgot my camera, and my iPhone is, according to my nine year old, "super old and out of date." He asked Santa to bring me a new phone. I would love to think it's altruistic on his part, but I know he thinks a new phone for mom equals a hand-me-down phone for kid. He is wrong. Still, I hope Santa heeds his request and brings me a phone with a decent camera.
So. Photos. And… a chance to win a ZiP Fast Pass, presented by HomeAway, that gets you into the Trail of Lights one hour before it opens to the public. Details after the photos.
I know you want to go see it all for yourself now. If you also happen to have enochlophobia (fear of large crowds and gatherings of people), you need this ZiP Fast Pass. The pass is worth $15, and gets you and any children under five in at 6 p.m., one hour before the trail opens. Read more details about ZiP on the Trail of Lights ticket information page.
With the ZiP you'll avoid long lines, see one of Austin's best holiday sights, and make lasting family memories. The 6 p.m. entry allows you to do all of that, and get the kids home, snug in their beds, on time.
All the details you need about the Trail of Lights, like location, parking, activities, and more can be found here. The trail is open December 8-22, with free admission until the 15th. Admission costs $3 (for 12 and over) from the 16th – 22nd.
How do you win the ZiP Fast Pass? Easy, peasy. Leave a comment below telling me your favorite, holiday-season family activity or tradition.
Fine print: The winner will be picked at random, using Random.org. This giveaway is open until 8 a.m., Thursday, December 10, 2015. The winner will be notified by noon CST on Thursday, December 10. If the winner cannot be contacted, another entrant will be chosen.
*Also: mean people, intolerant people, and fear-mongering.
** Will not be getting over the things listed in the first asterisk.
Recent Posts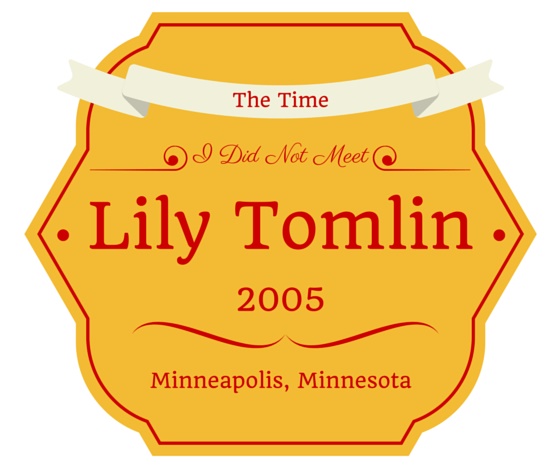 In the summer of 2005 I was pregnant, but didn't know it yet. I was in Minneapolis-St. Paul for a family wedding, and all I could think about was taking a nap. And then another nap. I assumed I was dying, though in the back of my mind I knew I could be growing a person. The Twin Cities were in the middle of a heat wave. Mark and I left hot, humid Houston, where the air conditioner was our best friend, for are-you-kidding-me-it's-hotter Minnesota, where the air conditioners could not handle the heat. I take heat waves with me everywhere I go, by the way. I've melted snow in Denver, and suffered a sunburn in Seattle. If you're looking to escape the Texas heat, you probably should not plan a trip with me. In between showering off the sweat and napping, I was on a mission. I heard that the cast of the upcoming A Prairie Home Companion movie was staying in our hotel. I was obsessed. I'm a huge Garrison Keillor fan, not to mention that the movie cast was worth a bit of stalking. If you aren't familiar with the movie, go take a look at the cast. I mean. It's a good one. I'd met Tommy Lee Jones before, and he did not buy me a drink or regale me with stories of his life and career, so I didn't really care if I saw him again. But the rest of them? I wanted a look. And yes, I wanted them to buy me a drink (maybe a ginger ale, just in case it was a baby... read more
About Me
Lapsed homemaker. Looking to hire a full-time housekeeper who will work for the sheer joy of a job well done and free coffee. Interested parties, DM please.
Recent Posts
Legacy Collective